I'm back home again in Rainier Beach after a whirlwind six-day trip to and from the Standing Rock Sioux Reservation in North Dakota, and I'm filled this week by appreciation for my neighborhood.
The 98118 zip code is known to be "the most diverse zip code in the nation," and that diversity is reflected in the messages on the yard signs decorating the blocks.
In just driving a few minutes around our neighborhood with my sons, we found more signs demanding social justice and declaring solidarity than we had time to photograph. Here are just a few: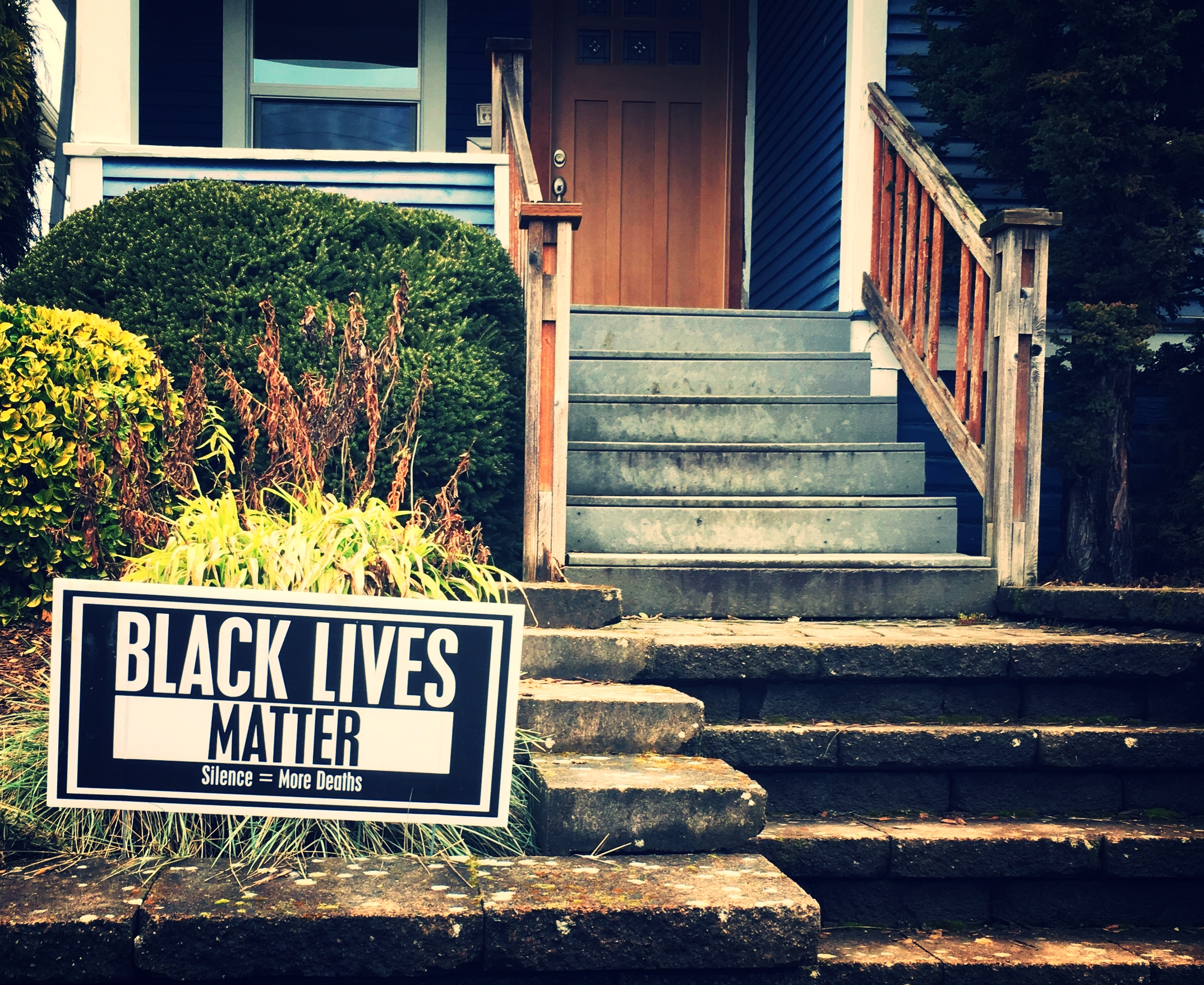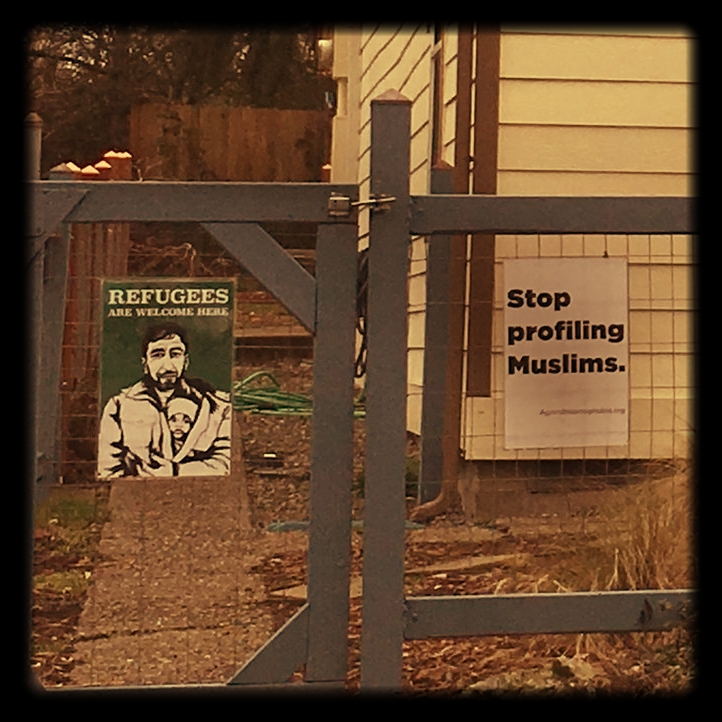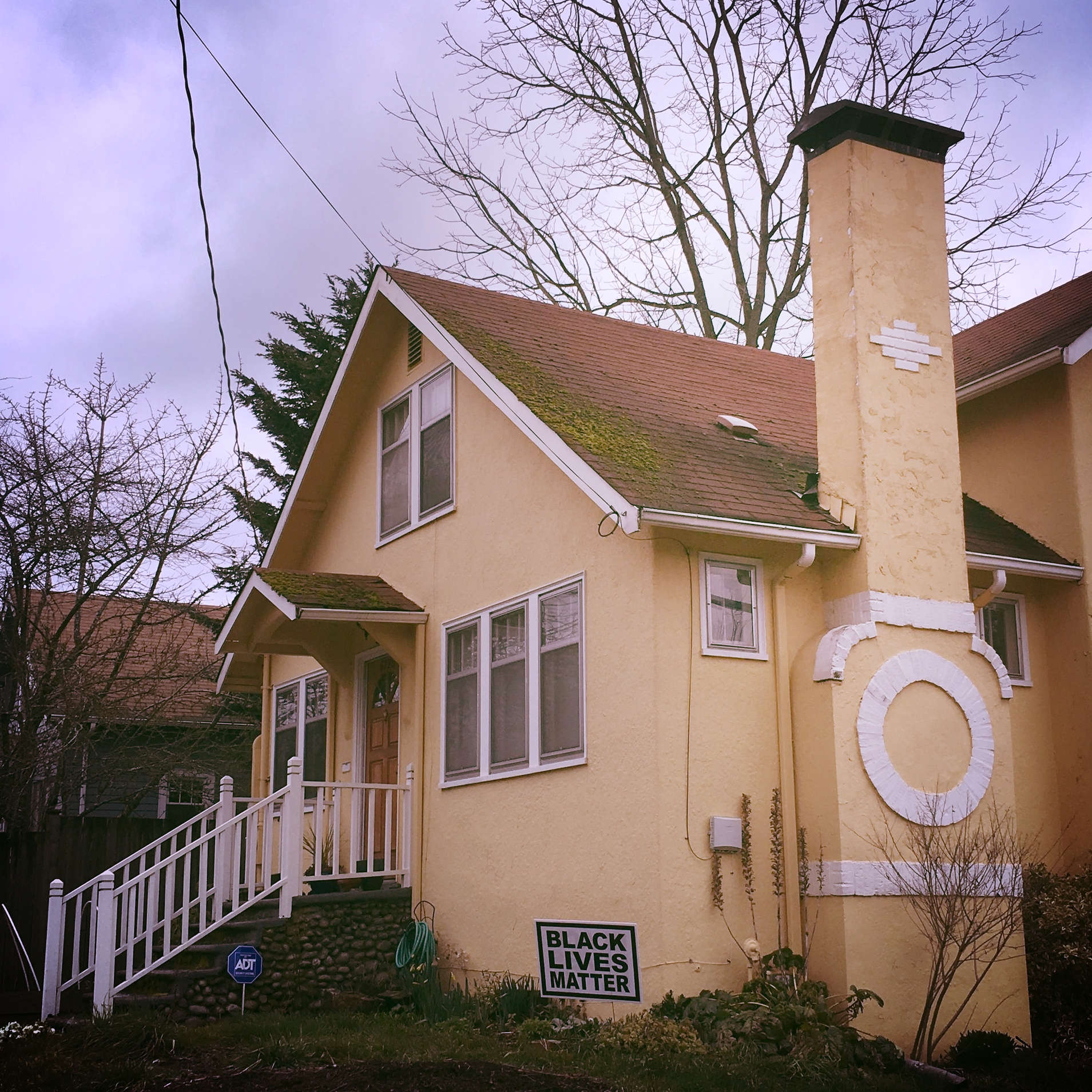 "Black Lives Matter"
"Silence = More Deaths"
"Stop profiling Muslims."
"Refugees are welcome here."
"No matter where you're from, we're glad you're our neighbor."
"Here we believe love is love, no human is illegal, Black lives matter, science is real, women's rights are human rights, water is life, kindness is everything."
These are bold words sending powerful messages at a time when we need them most. What messages are you sending?
What messages are you seeing around you? Do you have photos to share?
#BlackLivesMatter
#NoDAPL
#WaterIsLife
#ScienceIsReal
#NoMuslimBan